We offer rostered weekly or fortnightly home cleaning to occupied homes in Gladstone, Boyne Island and Tannum Sands.  We can go further afield but the travel fees can make this expensive.
All staff carry a full kit of equipment and chemicals and are police checked.
Many staff also have a white card for construction and blue card for Children.
All staff are covered with Workplace Insurance Allianz 20 Million, Qleave and Superannuation obligations are met.
Our staff undergo a rigorous training process and follow detailed checklists for every section of your home or office.
Staff are proud of their careers, take the position seriously and understand that every clean needs to be the best ever.
GET AN INSTANT QUOTE HERE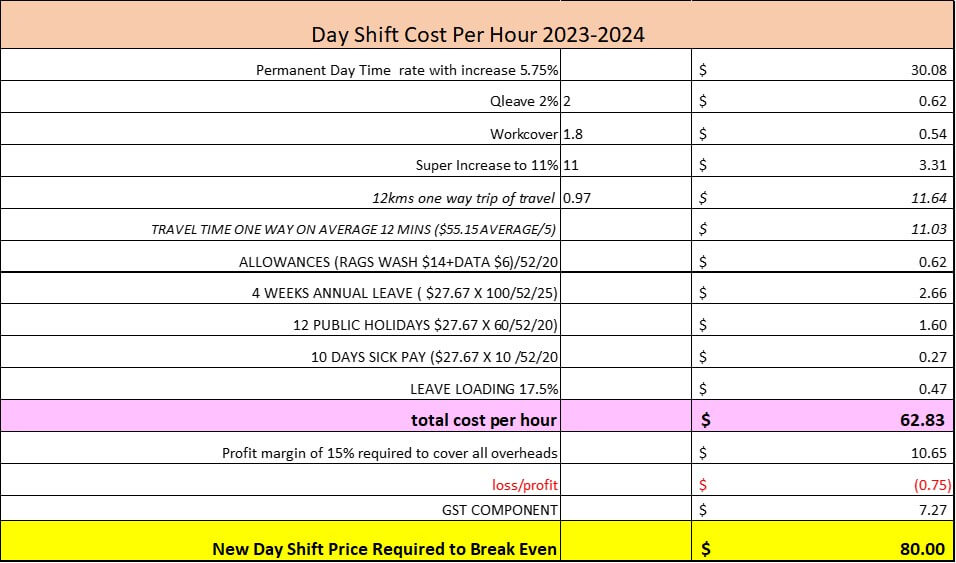 Our Pricing Structure.  Why $70-160 PER HOUR?
We employ all staff on Wages, not forcing them to use an ABN.  The current award is $30.09 for day work.  We  have to pay staff to and from job sites both in time and Kilometers at $1.00 per KM to get to your home. That alone adds around $27 per visit.
Running an ethical and legitimate business with all its fees, levies, apps, software, annual leave, payment of public holidays, leave loading, management salaries, shed costs, marketing, non payment losses,vacuum cleaners, repairs, chemicals and $400 kits, shed hire, office admin wages, staff vehicles, website costs, telephone and internet fees, inductions, police checks, fuel, public liability insurance, work cover, excesses, licenses, uniforms, mistakes, bank fees, merchant fees, accounting fees, office supplies, phones and equipment etc. The list goes on....and on...
We work in line with the Cleaning Industry benchmark which is wage costs at no more than 40% of revenues.  We do return the benefit for longer cleans but most of our work is short cleaning between 1 and 2hrs.
It is important to differentiate between a fully bonded tax paying company and your local "cash cleaner" who entails very few of the expenses above and is likely committing tax and centre-link fraud.  If you allow a cash cleaner into your home you may be liable to backpay  superannuation in the future and you will not be insured if there are damages to fixtures and fittings.
More information
Click below for a Home Cleaning Fact Sheet for details about what to expect.  Its pretty amazing what we do!
CI001 Client Home Cleaning Pricing Fact Sheet 2023
We also have specific checklists for each area in your home.
All staff are trained using these specific lists formulated by the owners over the last 20 years.